Proudly Made in America 🇺🇸
---
Pay in full or in 4 interest-free installments as low as $37.25 with

Learn More

🌧 Protection from the Elements
Help keep Rain, Snow and Debris from Entering your Fire Pit
☑️ Super Heavy-Duty Steel Construction
Made from US-Sourced High Grade Steel to Last a Lifetime
Choose to Maintain the Hand-Rubbed Finish, Paint or Let Your Lid Naturally Patina
☑️ Use as a Snuffing Device
3/16" Thick Steel can be Utilized as a Snuffing Device without Warping
☑️ More Add-on Accessories Available
Upgrade your Fire Pit Experience- Add a Fire Pit Grill, Heat Barrier or Ash Shovel
Made to Order- Ships in 1-2 Weeks
Description
Details- Complete your wood-burning Smokeless Fire Pit with Entrada's Vista Fire Pit Lid. We made sure to design this lid to be heavy-duty and boy is it heavy! Weighing in at just over 16 lbs (Vista 24) & 26 lbs (Vista 30) it is sure to provide your Vista Series fire pit investment many years of protection from the elements without ever blowing off, or warping from heat. In fact, this lid is constructed from the same 3/16" thick material as the outer ring of the Vista 24 & 30 Series pits and will sit flush against it for that modern industrial look. We have yet to see a lid of this thickness on the market, and we did this with purpose.
Not only does this lid protect against the elements, but our fire pit lid can also double as a snuffing device! No more waiting around for your fire to die down and burn off because you are scared of a spark blowing out and accidentally igniting an unwanted fire. If you have an emergency, or simply just feel like turning in for the night, no matter how hot your pit is burning- you can confidently place this lid on your pit and stop the oxygen flow feeding your fire.
The lid will help to fully contain your fire, and you can rest easy knowing you no longer have to worry! Featuring a rigid comfortable aluminum handle, no need to worry about any gimmicky plastic handles melting from the intense heat Smokeless Fire Pits are known to create. Each Fire Pit Lid is hand-rubbed with our "Good ol' Fashioned Metal Rub" to provide a safe and natural finish. This will help to protect the raw steel from moisture and is designed to delay the natural rusting process.
The Entrada Fire Pit lid will still fit, even when you have the grill attached to your Vista pit.
**Please Note: We do recommend a good set of high-heat leather gloves and/or hot mits to protect your hands when removing the lid, as the embers can and will glow for quite some time after snuffing with this lid. Your fire pit may remain hot/warm for up to 24 hrs...
Available Options- Upgrade your outdoor fire experience even further with the addition of one of our Fire Pit Heat Shields, Fire Pit Grills, or Fire Pit Ash Shovels today. Our Smokeless Fire Pits and accessories are proudly made right here in Western Colorado.
Product Details
Smaller Lid Compatible with Vista 24 Smokeless Fire Pit
Outside Diameter: 20"
Total Weight: 16 lbs.
Larger Lid Compatible with Vista 30 Smokeless Fire Pit
Outside Diameter: 26"
Total Weight: 26 lbs.
Handle Dimensions: 1.5" x 5"
Materials: Blackened Steel, Aluminum (handle)
Proudly Hand-Crafted in Colorado
Each Fire Pit Lid is assembled and finished to the customer's spec's by skilled artisans right here in Western Colorado. No assembly lines... just passionate people doing what we love the most!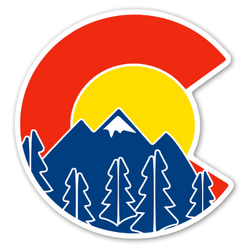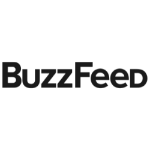 Supporting your Local and National Economy helps American Families and Neighborhoods to Thrive.

Handcrafted by Real Artisans
Attention is in the Detail, this is what you can Expect when Ordering your Lid. We do not push Quantity like other Shops.

Each Fire Pit Lid is Prepped and Hand-Rubbed with our "Good ol' Fashioned Metal Rub" to Provide a Safe and Natural Finish.
Frequently Asked Questions
Do your Fire Pit Lids Require Assembly Once Delivered?
If ordered separate, our Fire Pit Lids come assembled with the handle attached and ready to use. If you place an order for a Fire Pit & Lid, they may ship in the same box and will require you to install the handle upon arrival. Don't worry, it is only 2 phillips head screws w/ washers.
Why the Hand-Rubbed Finish?
Our goal is to create a simple and safe finish that is free of toxins and can be easily maintained by our customers. Most alternative lid manufacturers use variations of paint and powder coating that tend to chip and rust over time and degrade when exposed to high temperatures of fire, UV rays, and outdoor weather. These modern finishes can be difficult and expensive to repair, leading to a poor and sometimes disappointing customer experience. You can learn more about the choice of finishes for your fire pit lid.
How Durable is the Finish?
Every fire pit lid we build gets hand-rubbed with an FDA Approved polymerized linseed oil to provide a safe and natural finish to protect the raw steel from moisture and is designed to delay the natural rusting process. This initial coating of oil combined with the natural "mill scale" of the steel will offer protection from moisture during the shipping process and initial setup. After the first burn under your fire pit (once cooled down) it will be necessary to apply a light coating of oil to the surfaces to begin the "seasoning" process of the steel. We ship a container of this special blend of oil with each and every order.
Entrada's proprietary finish is very similar to cast iron cookware. The repeated coats of oil and the process of heating the steel will oxidize the oil coating to continue to build layers of protection to form a naturally hydrophobic coating. Simple chemistry shows us that oil and water don't mix and the unique design of our products help it shed water easily and dry quickly.
Are Entrada Fire Pits Truly Smokeless?
While we can't guarantee that our fire pits will never produce any smoke, you can be assured that, with the proper steps, an Entrada fire pit will produce significantly less smoke than a conventional wood fire pit. To achieve a smokeless fire, it is very important to take the proper steps when building the fire. The amount of smoke produced depends greatly on the quality and dryness of firewoods used and how well the fire is built. For tips on how to build a smokeless fire, check out our article How to Build a Smokeless Fire.
How do Entrada Smokeless Fire Pits Work?
Entrada Smokeless Fire Pits work through a double-wall secondary combustion design, with the help of our 360 Inferno Airflow™ technology. Once your fire is burning efficiently and some hot embers are generated, the heavy gauge bottom burner plate and inner fire pit barrel will climb in temperature. This increase in temperature causes the air between the two walls to super heat and rise. This pressurized and heated oxygen is released into the fire pit through the line of holes around the inside rim, mixes with any remaining smoke and creates the secondary combustion called reburn and virtually eliminates the pesky smoke we have all grown to hate.
Can you Give me Some Tips for Building a Smokeless Fire?
The key to achieving maximum smoke reduction is a very hot fire spread evenly throughout the fire pit. Moving hot coals toward the outside wall will be helpful as well. This will provide more heat in the double-walled air chamber, which in turn will provide a more aggressive air current up through the air chamber, forcing that secondary combustion which is essential to making a fire smokeless.
Please note that adding bigger logs to your fire can cause the fire to burn cooler, so start by using smaller pieces then slowly adding bigger logs as the fire builds in heat. As for stacking the wood, our best recommendations are as follows: Start by adding fire starter or dry shreds of paper or cardboard. Then, surround the fire starter with small pieces of kindling or dry twigs. Once the smaller pieces of kindling are burning well, carefully add larger, split logs (3-4" in diameter) one at a time. We recommend stacking the wood perpendicularly in a log cabin style. Also be sure that your wood has been dried sufficiently before attempting to burn.
How far Away From a Structure Should the Fire Pit be?
Entrada does not have a set policy on the distance of placing a fire pit from a structure. However, we recommend that all fire pits should be at least 10-20 feet away from any structure or combustible surface. Always refer and adhere to the local regulations in your area and check the weather forecast before lighting a fire. Entrada's fire pits are no more or no less hazardous than traditional fire pits so all regulations for outdoor fires would apply.
Do Your Products Have a Warranty?
Entrada holds a limited lifetime warranty on all Smokeless Fire Pits and Accessories. This warranty covers any workmanship or material defects. However, this warranty does not cover normal wear or misuse. See details on our warranty page.
✅ Made from Thick Gauge Steel- Stands up to Everyday Use
✅ Premium American Steel- Will Never Rust Through or Fail
✅ Burns Less Wood while Radiating More Heat Outwards
✅ Can be Left Outside in the Elements
❌ Uses Thin Materials- Dents Easily, Tends to Always Break
❌ Cheap Chinese Steel- Prone to Impurities & Rusting out
❌ Eats up Your Wood Pile- Most Heat is Generated Straight Up
❌ Needs put up Inside After Every Burn
How much do I pay for Shipping?
We work hard to give our customers the best value on our handmade products. This is why we offer FREE SHIPPING on every order to the lower 48 states. Hawaii and Alaska customers, your shipping charges are calculated during checkout.
Do you offer Local Pick up?
Yes! If you are near Grand Junction or Fruita, CO you are more than welcome to pick up your order at our warehouse.
Do you Ship International?
No, sorry we only ship inside of the United States at this time.