Proudly Made in America 🇺🇸
---
Simply Apply a Minimal Amount to Clean Metal & Hand Rub Product in with a Rag
☑️ Protection from the Elements
Produces a Natural Hydrophobic Coating- Similar to Seasoning a Cast Iron Pan
100% Biodegradable- FDA Approved & All Natural with NO Chemicals Added
☑️ Produces a "Blackened Steel" Finish
Popular among the Black-Smithing Community for it's Tried & True Durability
Made to Order- Ships in 1-2 Weeks
Description
Details- Entrada's Good Ol' Fashioned Metal Rub is our proprietary blend of natural oils that are designed to provide a hydrophobic coating when applied to clean steel. Helps to protect raw steel from rust and corrosion, and further delay the natural patina process. This FDA Approved oil is food safe and can be used to keep your Entrada Fire Pit or any of our metal products looking fresh and new. You can also use it on your favorite hand tools and axes to protect them during storage. This oil will produce a "Blackened Steel" appearance when applied to our Smokeless Fire Pits, which we find to be very aesthetically pleasing!
Read more about how our Good Ol' Fashioned Metal Rub finish works here→ Fire Pit Finish Options
To use, prep steel surfaces using a clean dry rag. Make sure to remove all dirt & debris. Apply a small amount of product to a clean lint-free rag and wipe steel surfaces completely. Buff excess and allow to dry for 5 minutes before handling. Re-apply as needed.
Proudly Bottled in Colorado
We hand-bottle our Proprietary Metal Rub right here in Western Colorado. No assembly lines... just passionate people doing what we love the most!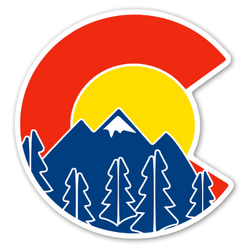 Supporting your Local and National Economy helps American Families and Neighborhoods to Thrive.
Frequently Asked Questions
Our goal is to create a simple and safe finish for our metal products that is free of toxins and can be easily maintained by our customers. Most alternative fire pits etc. use variations of paint and powder coating that tend to chip and rust over time and degrade when exposed to high temperatures of fire, UV rays, and outdoor weather. These modern finishes can be difficult and expensive to repair, leading to a poor and sometimes disappointing customer experience. Our Metal Rub addresses these issues head on, and delivers a more manageable finish.
How Durable is the Finish after Applying?
Every fire pit and bare metal product we build gets hand-rubbed with our Metal Rub to provide a safe and natural finish to protect the raw steel from moisture and is designed to delay the natural rusting process. This initial coating of oil combined with the natural "mill scale" of the steel will offer protection from moisture during the shipping process and initial setup. After the first burn in your Entrada fire pit (once cooled down) it will be necessary to apply a light coating of oil to the surfaces to begin the "seasoning" process of the steel. We ship a bottle of this special blend of oil with each and every pit.
Entrada's proprietary finish is very similar to cast iron cookware. The repeated coats of metal rub oil and the process of heating the steel will oxidize the oil coating to continue to build layers of protection to form a naturally hydrophobic coating. Simple chemistry shows us that oil and water don't mix and the unique design of our fire pits help it shed water easily and dry quickly.
Can You Provide More in Depth Instructions to Care for my Fire Pit & Accessories?
Sure, if you wish to preserve the look of your new fire pit or metal products original appearance then it will be necessary to periodically inspect and reapply the oil as it will degrade over time due to UV exposure from the sun. Simply clean the steel with a dry cloth or warm water if necessary. Allow to dry completely. Use a staining pad or cloth rag to apply a very thin layer of our Good Ol' Fashioned Metal Rub to all surfaces. Thoroughly buff when done to remove excess oil to prevent a gummy finish. The entire process can be completed in less than a few minutes.
Will this Metal Rub Darken my Steel Fire Pit?
Yes, following the above steps, after a couple burns in your Smokeless Fire Pit you should begin to notice a "Blackened-Steel" appearance. We find this to be very aesthetically pleasing!
What happens if I missed a spot and surface rust begins to develop?
No worries! Simply use a piece of steel wool or an abrasive scrubbing pad to remove the surface rust and wipe clean with a dry cloth. Apply some of our Metal Rub over the area and you're done! The thickness of the steel means it will never "rust through" and it's never too late to make it look like new again!
Should I wear Gloves when Handling this Metal Rub?
Honestly, this Metal Rub is so safe, and natural that you would be completely fine without gloves. But, gloves do make it a bit easier for cleanup.
How much do I pay for Shipping?
Our Good Ol' Fashioned Metal Rub ships for free Via USPS in the United States.
Do you offer Local Pick up?
Yes! If you are near Grand Junction or Fruita, CO you are more than welcome to pick up your order at our warehouse.
Do you Ship International?
No, sorry we only ship inside of the United States at this time.